This could also count as a hostess gift… or something that will keep all the kids busy at your place or when visiting other peoples homes for holiday parties!
Mind you.. I can think of a few adults that would also find this a world of awesome!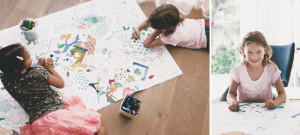 The company is called KEK Amsterdam and they also do amazing wall decals. Some even glow in the dark!
Check this out!
The company ships world wide and has some pretty fun stuff!