Holiday Hurray
Day 22!
I am having SO much fun with this I almost don't want Christmas to arrive!
Check out this ring.. with a very cool message.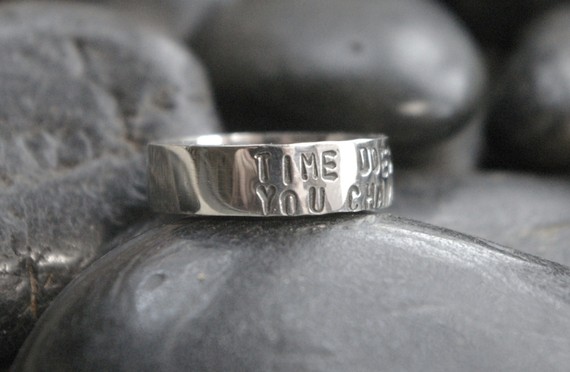 The ring reads:
TIME DOESN'T CHANGE THINGS
YOU CHANGE THINGS IN TIME
Strikes me as a perfect best friend gift!
Have you centered your shopping for the holidays at the mall?
Tsk Tsk
Stop by and see the crew at Picture Perfect on Bernard! Their prices are better PLUS they can still get custom framing done by Saturday!
While I LOVE the Friendship bags. This Angel print by Alex Cherry is pretty darn cool.
It comes in a bunch of different sizes.. I am a fan of the big one on stretched canvas in their window!