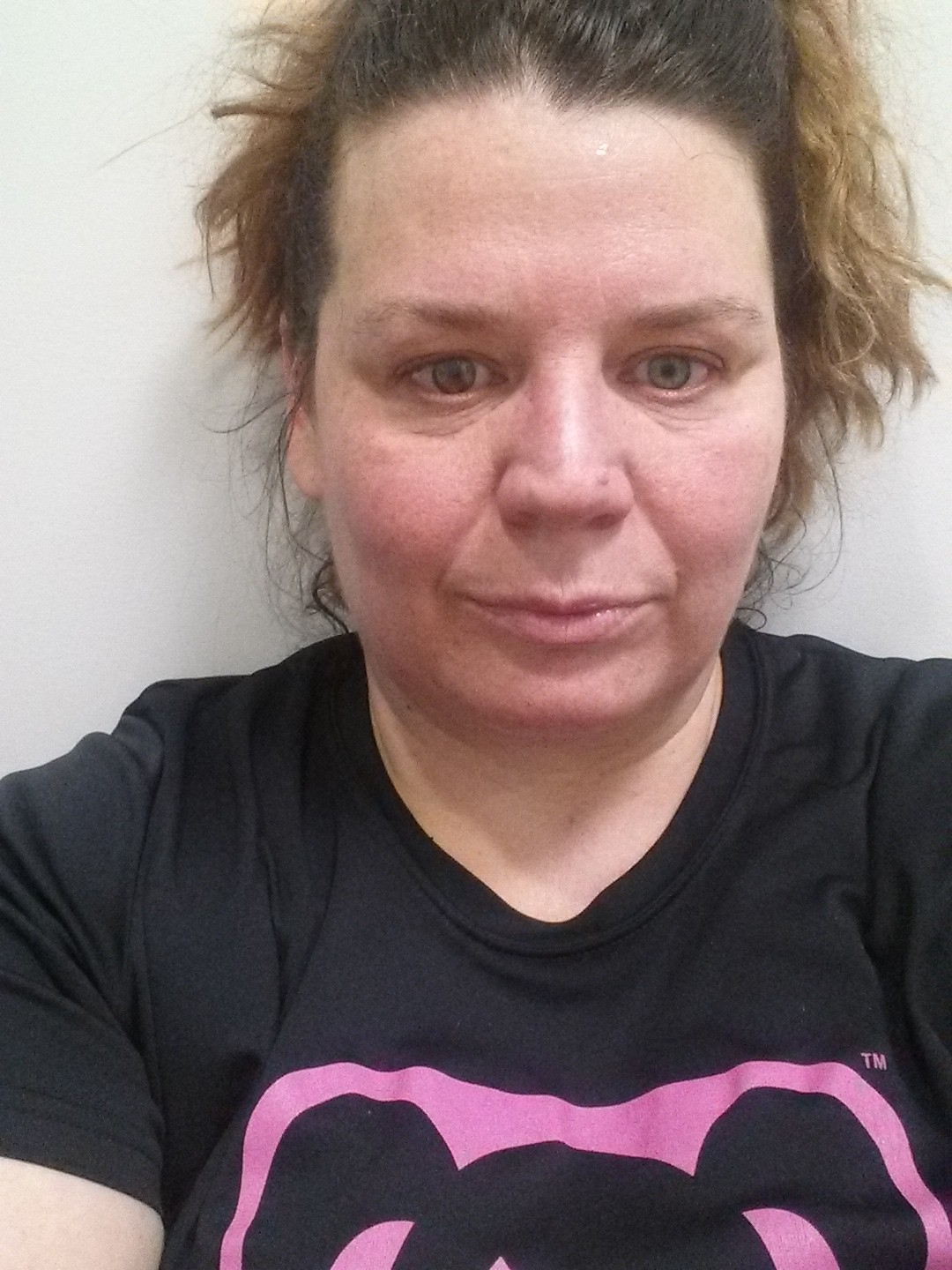 Aspire Health and Performance Fitness Rant
I post this picture for everyone that is training and gets annoyed that their sweat isn't glistening like dew in the morning.
Sometimes, it isn't pretty.
I have friends that regularly post pictures of themselves working out and somehow they always look fabulous. We don't often see those beginning pictures, at least not until their is an "after" picture to go with it…  which is another pet peeve you can read about — > HERE.
So to everyone that is at the start of the journey I want you to know that your before picture is beautiful, it highlights all the fabulous things about you. Courage, sense of humour, determination, and zest for life. Truly that is as sexy as it gets. I love that you are doing this!
Someone requested that I include more photo's and videos in this blog; consider it done! If I can make you more comfortable getting your sweat on then so be it!
P.S. When I feel like people are watching me and I get self conscious, it's usually a sign that I can train harder… because when I am working full out I have no room to care. Although I do admit I hate it when the shorts ride down and the shirt rides up, but we can't be perfect all the time!
Thinking about becoming a sweaty mess with the rest of us? Join my adventure at Aspire Health and Performance. Stop Working Out. Start Training.
P.S.S. Welcome to newbies Stefan and Lisa, it great to see you at Aspire!