It's the weekend so I put together two items! Plus it's a chilly weekend in Calgary so we are pulling out scarfs, toques and gloves. Sometimes it's nice to kick up your "holy crap it's cold out wear" to the point where you not only love to wear it, but it doesn't make you feel like you are in elementary school waiting for the bus.
Exhibit 1:
The Silver Fox Scarf! Yes it is faux, no silver foxes were harmed in the making of this scarf, but you might catch the eye of a few 😉
You can find it from Stansberry Design !
While you are at their webpage make sure to check out the clutch collection and jewellery!
Exhibit 2:
Women's classic leather gloves! Not great for making snowballs but perfect for running around town getting that last minute shopping done.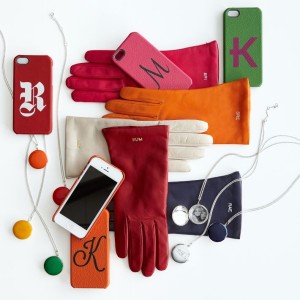 What makes these gloves from Mark and Graham extra special is that you can have them monogramed so the owner will always know which gloves are hers, plus it's so posh!