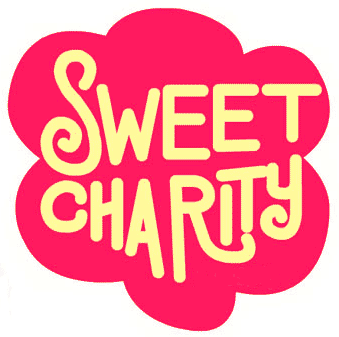 Many moons ago my sister and I went on an adventure! That adventure took us from the suburbs to downtown Toronto where my Mom had bought us tickets to see the matinee of "Sweet Charity!" I felt so grown up on the subway and thrilled that we found it without getting lost!
That day I fell in love with Charity and her attitude towards life.
It has been years since I have seen a production of "Sweet Charity" even though I seem to be forever humming or singing one of the songs from the show. I was thrilled when I learned that Kelowna Actors Studio had included "Sweet Charity" in the season!
Opening night I had the chance to reconnect with Charity.
It occurred to me afterward that KAS had big shoes to fill, this show was perched atop a pedestal in my mind that reflected many of the characteristics of what makes Susan Knight, Susan Knight!
Kelowna Actors Studio did not disappoint.
Tracy Ross was fabulous as Charity. When I dream of singing on a stage and performing for a crowd it is always the role of Charity that springs up first, so I was unsure of what the reaction would be in my subconscious. Outside of that brief moment of recognition that I wasn't the one standing on the stage, I totally lost my self in the sprit of Charity, and that is what this show is all about.
It's a celebration of life.
A celebration of the good and the bad, it's about unhappy endings that still hold joy and about a spirit that is lost in so many but truly needs to be found. I always find it interesting when people don't "get" Sweet Charity. Your reaction to it can say a lot about who you are and your outlook on the world.
Oscar was wonderfully portrayed by Randy Leslie! Without giving away too much the scene in the elevator still has me chuckling, it had the wonderful exasperation of a "who's on first" skit tied together with a "been their done that" feeling that made the surreal real.
In another scene there is a moment when Oscar switches gears. It's a moment that most of us have lived, on one side or the other. Randy handles it effortlessly and simply, allow the audience to feel for all involved.
As always the sets held wonderful surprises and transported us to Charity's world. It's not my favourite set I have ever seen at KAS but they set the bar so high that it still makes it heads and shoulders above what you would expect from a dinner theatre in another town.
I have to mention the dancing. Originally choreographed by Bob Fosse you know you are in for a treat (or at least you hope so) First a disclaimer: I Susan Knight no pretty much squat about dancing. OK.. On we go. WOW! Usually a KAS performance that involves dancing has one or maybe 2 people that obviously know what they are doing. This time, with what seemed to be a ton of people on stage it all came together! I had no idea KAS has so many performers that could kick that high.. and do it at the same time! You can't help but love the identifiable Fosse style and it was a joy to see on the KAS stage. Well done to choreographer Jennifer Davies.
I would be remiss for not mentioning the direction of Nate Flavel. This was a big cast that required strong timing and movement. While I am sure it was made easier with the immense talent on stage but the show would not of reached the heights it has without solid direction which he obviously delivered.
Well done!
What: Sweet Charity
Where: Kelowna Actors Studio
Run: Till April 17th
Click HERE to sample some of the wonderful sounds of Sweet Charity
Dinner, Dessert & Theatre
Thursday, Friday, & Saturday Evenings
$73 Adult
$64.75 Student/Senior
$54 under 12
Sunday Evenings
$69 Adult
$60.50 Student/Senior
$50 under 12
Dessert & Theatre
Thursday, Friday, & Saturday Evenings
$48 Adult
$41.75 Student/Senior
$38 under 12
Saturday Matinee & Sunday Evenings
$43.50 Adult
$37.25 Student/Seniors
$34.50 under 12