Christmas Countdown Holidays style
Every year around this time I do a Christmas countdown featuring some of my favourite things! You can take them as gift ideas for someone who is tough to buy for.. or perhaps something for you!
This year I start with a personal connection! I worked with Tarzan Dan Freeman in Kelowna for 6 years or so.. along with his radio life Dan enjoy's photography and over time has developed a niche in the world of dance photography. Many of his pieces are perfect for the dancer in your family.
Dan is proud to be teaming up with Totem Bags to create limited edition functional pieces of art.
These bags are already very cool!
They are made from up-cycled material so these bags not only have style but will last a lifetime!
Along with being a gift for someone special, it's a gift for Mother Nature!
I love a bag that fits everything I need for a busy day and looks stylin' as well!
You can't go wrong supporting two Canadian talents.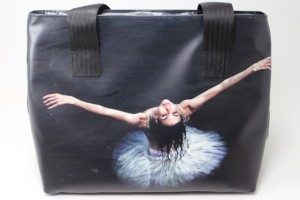 If you own one of these bags you know you won't see too many other people with the same thing, and everyone will want to know where you got it!
Check out the Tarzan Dan Signature series from Totem Bags! 
You can find Tarzan Dan's online home with all he's social media links ~ HERE.