Christmas Countdown Diet Recipes
One of the best things we purchased this year!
Here's the deal; I work an afternoon drive shift on-air at Up! 97.7 so I don't get home until fairly late in the evening. I was getting a touch crazy trying to keep everything organized at work and home, so Steve volunteered to take on dinner duties. I thought this was a great idea but one small problem.. Steve's cooking skills had a tendency to be.. well.. a bit bland.
I did some searching for a cookbook that I thought Steve would enjoy and wouldn't be to complex; that would also focus on dinners for a family of our size ~ 2!
My find was "One Pan, Two Plates" by Carla Snyder.
It is FABULOUS! The recipes are somewhat complex but easy to follow and even come with suggested wine pairings. So far every recipe has been a hit! I love the Mac and Cheese and the Fajita and the Braised Lentils and the Goulash and the Tuna burgers and the Mujaddara!!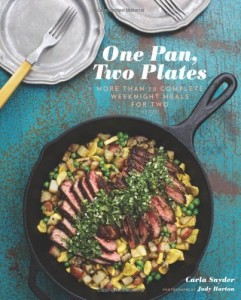 Move fast and you might have it delivered in time for Christmas! Here is the AMAZON LINK.